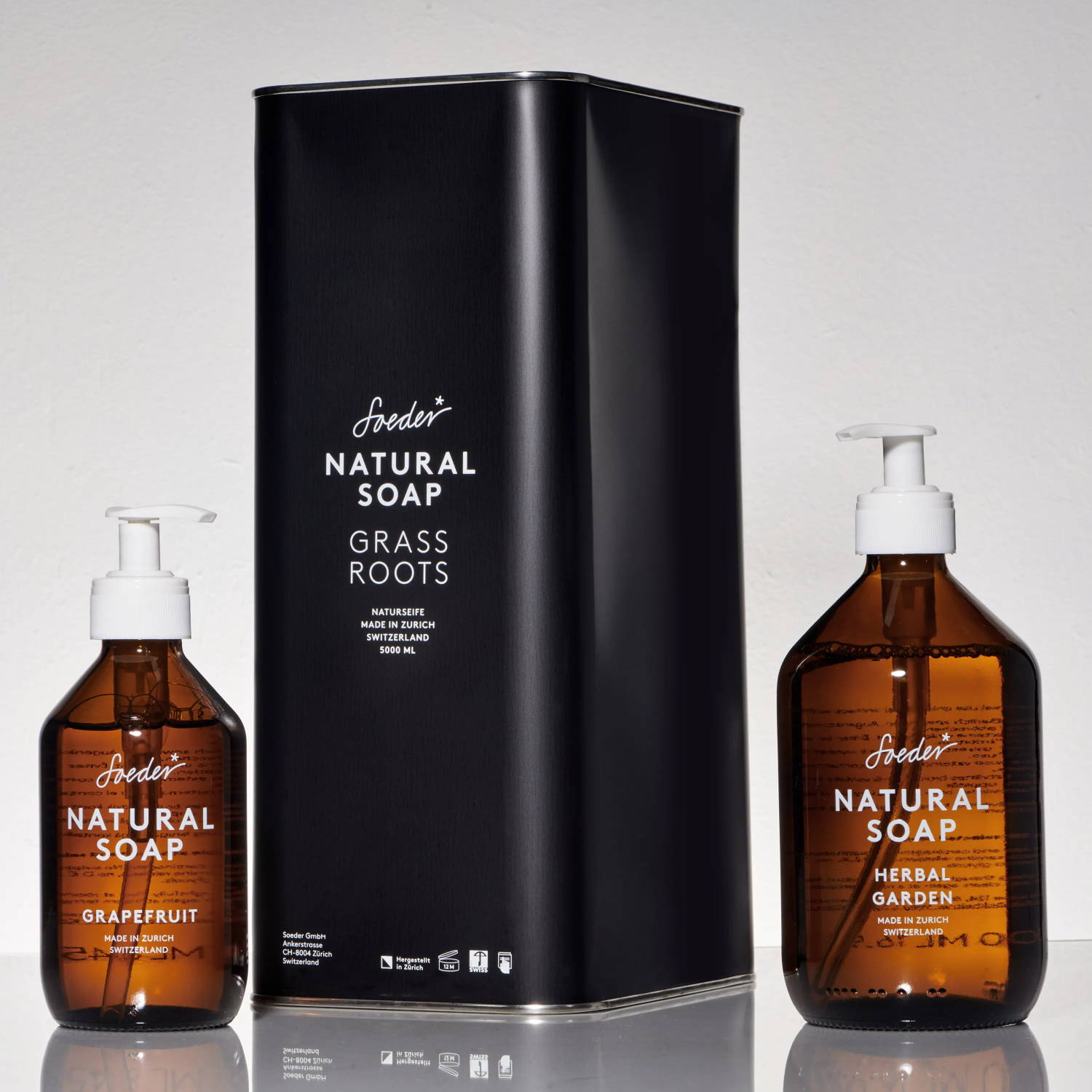 Fill'er up. Naturally ! ⛽️

Learn about the Soeder Refill Program
What we typically see in home nowadays is a sink accompanied by a bottle of soap. In most cases, this bottle of soap is in a plastic bottle or has come from a plastic bottle. The same situation is happening in our shower stalls; there is an array of plastic bottles lining the shelves and corners of tubs!
Between hand soap, shampoos, conditioner, body wash ... we go through a lot of plastic. Are you recycling it? Only about 9% of plastic is actually recycled so the answer is likely no. We can do better.
Soeder is committed to providing better solutions in 2 different ways:
All Soeder bottles are made of glass. Glass is easier to reuse as well as recycle when the time comes. Not to mention, it's more aesthetically pleasing.
Soeder offers a refill program focused on reusing and refilling these glass bottles for years on end. These refills can either be done in select stores or the customer can purchase the 5000mL refill canisters on the website and do it at home themselves. How easy is that?
Added Bonus - When you find the Soeder scent(s) you want to commit to and you decide to take the leap into the large refill canister world, the overall cost gets cut in half. The price of a 250mL bottle goes from $25 to just $12 with the purchase of the refill canister.
Lastly - Here's the real tea. There is NO such thing as body wash! Skin is skin and soap is soap. In an effort to get you to purchase yet another plastic bottle off the shelves, society has made up body wash. The same soap you use on your hands can be used all over your body. The only part of your body that really needs something different is your beautiful face.