ALOHA - ALOE HAND SANITIZER FOR HEALTHY HELLOS
Well, we don't recommend you grab each other's hands these days, but we do recommend you wash them thoroughly. When on the go, this is not always possible, hence the need for a hand sanitizer.

In these days, as many of us use hand sanitizers on a daily basis, we feel the need to give the hands some extra care. Our hand sanitizer includes aloe vera, glycerin which treat the skin while the ethanol and lye are doing their job sanitizing.
Supplying all from public spaces to single customers, we have decided to go for three sizes. The small bottle for tucking in your purse on the go. A midsize for the small household and a bigger one for the office. Also available in bigger refill canisters.
 ALL NATURAL HAND SANITIZER - HERBAL ALOE
Our hand sanitizer comes in three sizes and include the following key ingredients:

Ethanol - Plantbased
70% ethanol by volume. Works antibacterial and affects viruses with a shell made out of fats, like the corona virus.

Aloe Vera - Plant juice
For aftercare.
Glycerine - Organic and palm free
It protects the lipid layer and works moisturizing.

Lye - Metal hydroxide
All-natural soap science. It increases the effectiveness of the hand sanitizer with its antibacterial properties.

Herbal Essential oils
Added for a pleasant scent, it also works antioxidant and antimicrobial properties.


ETHANOL (70% v/v 62,4 g/100ml), AQUA, GLYCERIN, ALOE BARBADENSIS EXTRACT, LAVANDULA ANGUSTIFOLIA OIL, ROSMARINUS OFFICINALIS EXTRACT, SALVIA OFFICINALIS LEAF, ROSMARINUS OFFICINALIS LEAF OIL, CITRIC ACID, SODIUM HYDROXIDE, LINALOOL, LIMONENE, GERANIOL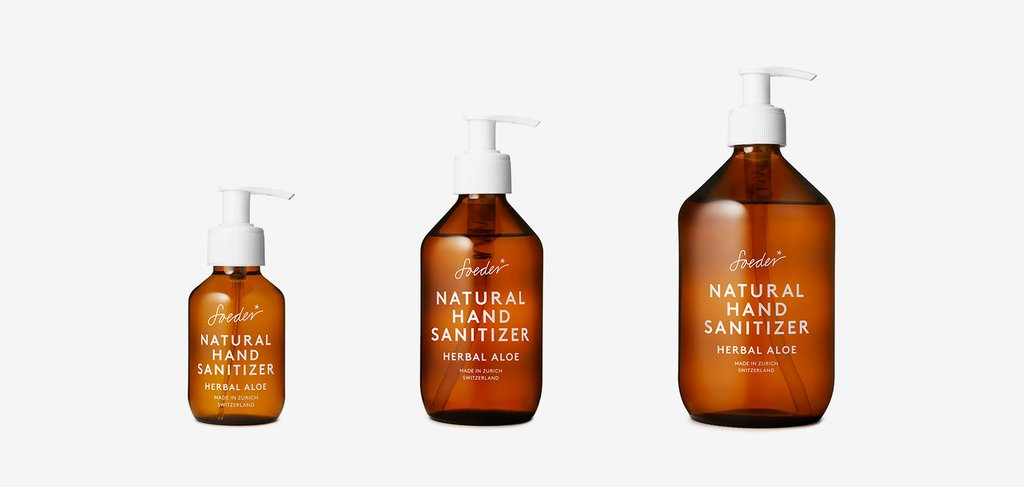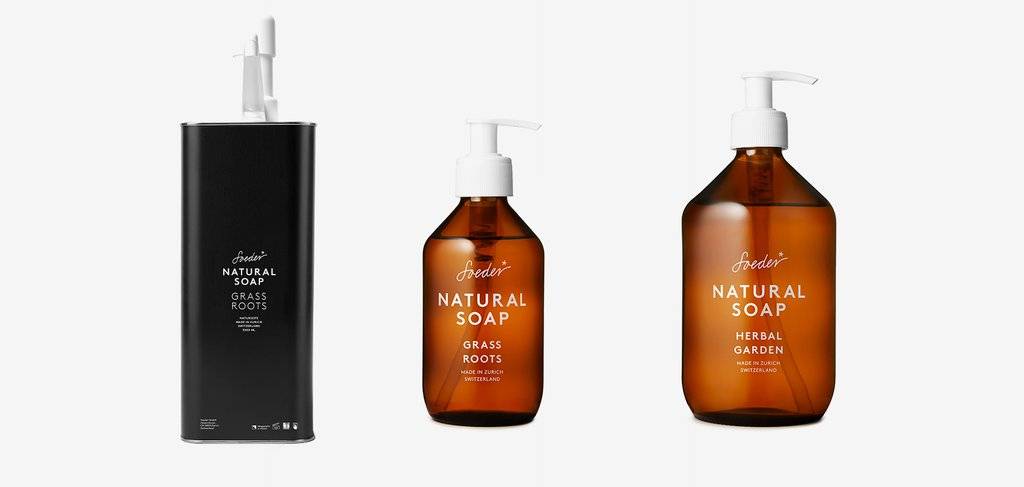 SOAP IS STILL OUR HERO — DON'T FORGET TO RUB, RUB, RUB!
Of course, we at the Soeder Soap Factory have an interest in the scientific parts of this crisis. Here is some knowledge that we have collected:

Virus
Viruses are generally divided into two groups. The first group is the kind with no shell; these we find, for instance, in the annual norovirus.
The other group has a shell made out of fat and proteins, and this type includes the coronavirus.

We have all seen the pictures of the coronavirus. The outer layer is made out of fat, and the proteins are the branches sticking out from it.
Just because the shell of this second group is made out of fat and proteins it is affected by soap (fat is dissolved by soap) and alcoholic hand rubs (Alcohol over 60% affects fat but also denatures proteins).
This means that we get more effect using soap and hand rubs on the coronavirus, than on the norovirus.
Find out more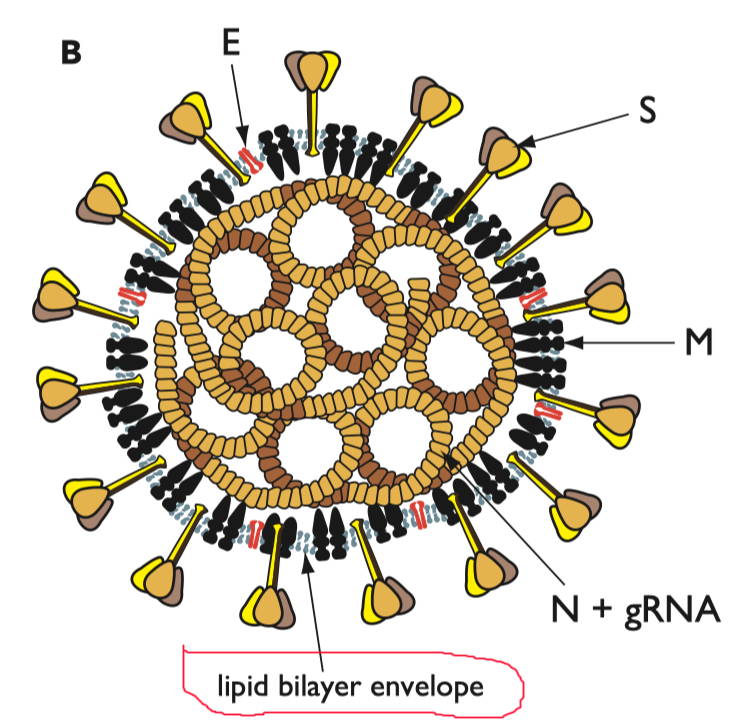 Washing
Washing your hands thourogly is the number one key to stopping the spread of disease. There are many places to get information on this. Since we have kids in Zurich, we have taken the bi.zh.ch recommendations to heart.
STAY SAFE AND HEALTHY!
IF YOU HAVE ANY QUESTIONS REGARDING OUR PRODUCTS CONTACT US ON INFO@SOEDER.CH